Welcome to Leptiri.hr!
Leptiri.hr is an amateur website for nature lovers with photos and information about the species of butterflies and moths in Croatia and their distribution and vulnerability status.
On (hiking) nature trips I collected a lot of photos of butterflies, so one day I decided to share those photos with everyone, and other people who are interested in butterflies started sending me photos. And so I created this website, which I have been maintaining for about 10 years.
If you are also a nature lover and have interesting butterfly photos or any comments feel free to contact me.
Butterflies (Rhopalocera)
The division into butterflies and moths is not official, but it is used quite often. Butterflies have wide wings in various colors and fly during the day, so they are very noticeable and therefore interesting to nature lovers. 197 species of butterflies have been recorded in Croatia.
Moths (Heterocera)
There is a lot more moths than butterflies, but are seldom met because they are small, well-camouflaged and fly mostly at night. Croatia has about 3000 species of moths (butterflies only 197). Here are presented more frequent and larger species.
Other
Butterfly habitats, unidentified butterflies and moths or not present in Croatia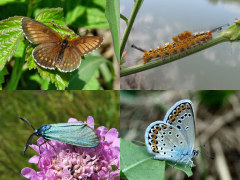 Unidentified butterflies and moths or not present in Croatia
[Number of photos: 18]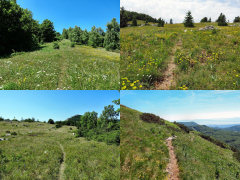 Butterfly habitats and plants that butterflies and caterpillars feed on
[Number of photos: 15]